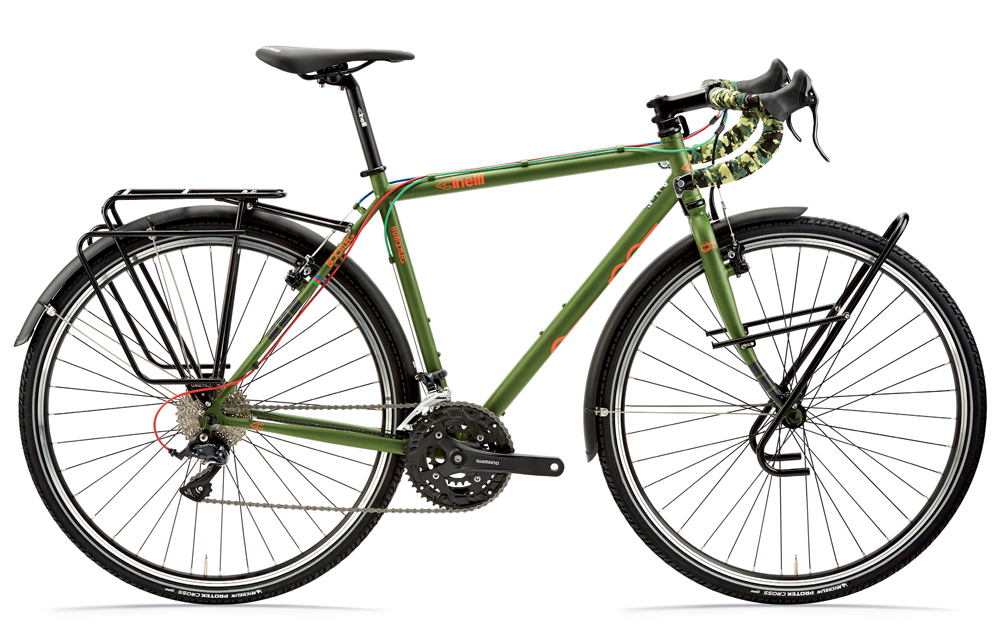 Cinelli Hobootleg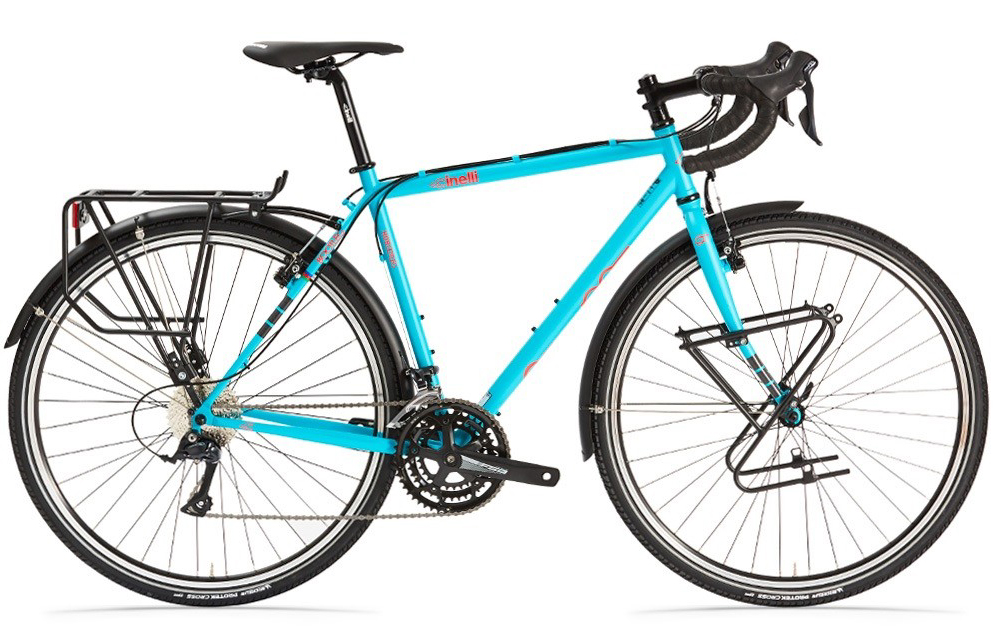 Cinelli Hobootleg Easy Travel
Farbe/colour: Green Monkey + On the beach
Rahmengrößen/sizes: 46-49-53-56-59-61 - in cm (46cm mit 26" Rädern/46cm with 26" wheels).
Rohrsatz/tube set: Columbus Cromor
Gabel/fork: Columbus
Kurbelsatz/crank set: Shimano; FSA bei "Easy Travel"
Pedale/pedals: keine/no
Umwerfer/front derailleur: Shimano Sora
Schaltwerk/rear derailleur: Shimano Deore; Sora bei "Easy Travel"
Schaltgriffe/shift levers: Mocroshift; Shimano Sora Brems-/Schaltgriffe bei "Easy Travel"
Kassette/free wheel: Shimano
Bremsen/brakes: Tectro
Vorbau/stem: Cinelli
Lenker/handlebar: Cinelli
Lenkerband/tape: Cinelli
Laufräder/wheelset: Alex
Reifen/tyres: Vittoria/ Michelin
Sattelstütze/seat post: Bootleg
Sattel/saddle: Cinelli SSM
Gepäckträger/Racks: Tubus
Preis/price: 1600,00 Euro - Green Monkey/ 1500,00 Euro - On the beach
Die Cinelli Reisemaschine. The "travelbike" from Cinelli.
---
Cinelli Hobootleg - Geometrie

---
Anfragen, Informationen, Angebote und Bestellungen bitte über den Mailbutton! e-mail an sms-Fahrzeugtechnik!



---